We love seeing photos of our customers in our tees in the reviews and on social media. 
If you would like to have your photo featured just tag us in your posts and we will highlight you!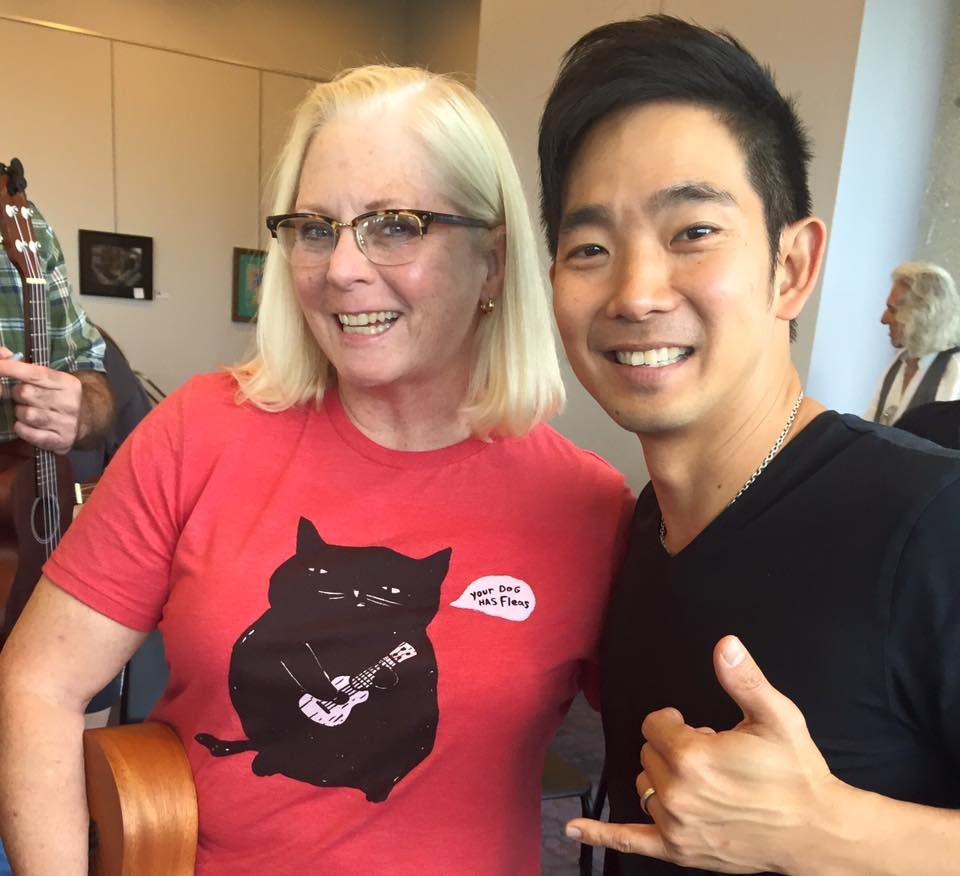 Karen in our Ukulele Cat women's relaxed fit tee. Karen runs www.Uke66.com and is pictured here with famous ukulele player Jake Shimabukuro!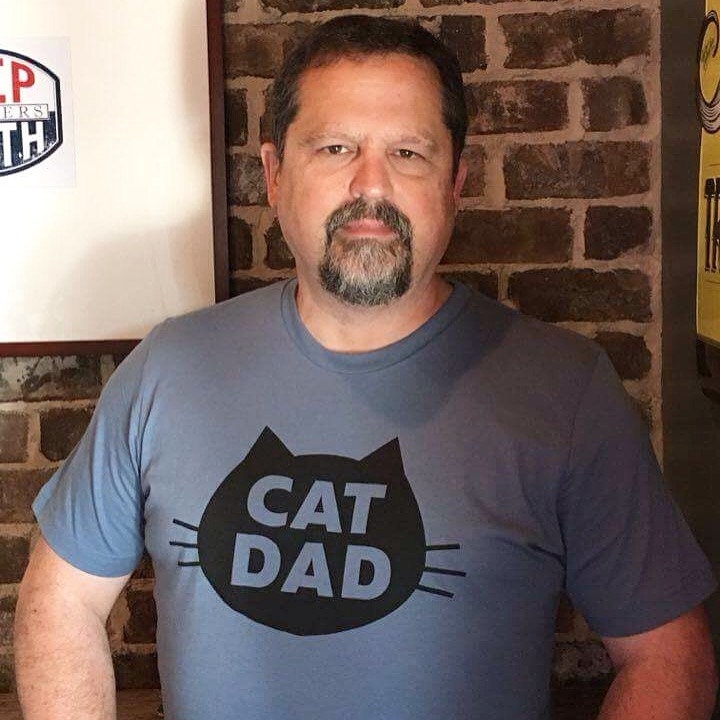 Cat Dad Superhero in our 100% cotton, slate gray Cat Dad tee!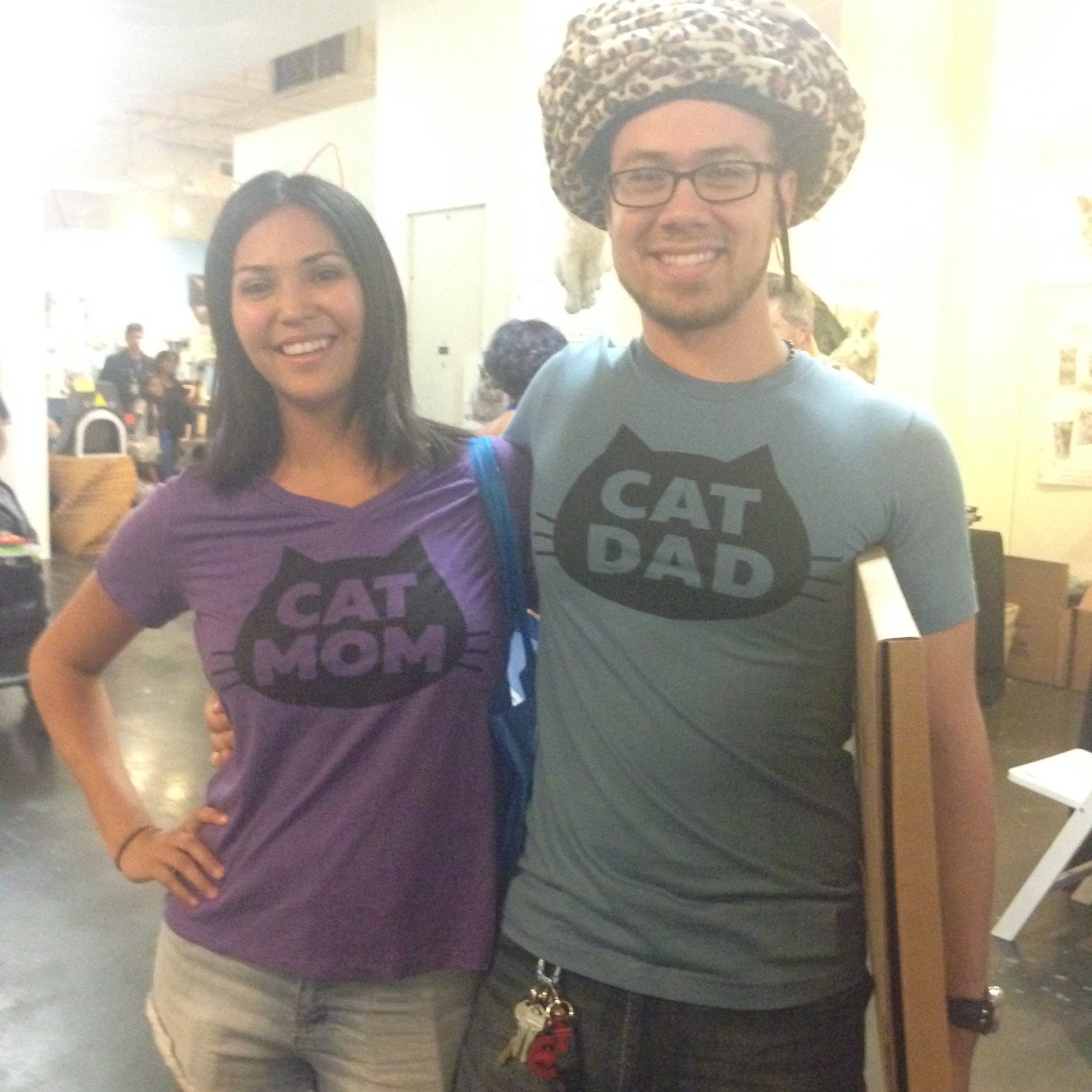 Cute Cat Mom and Cat Dad couple in our tees at CatConLA 2016!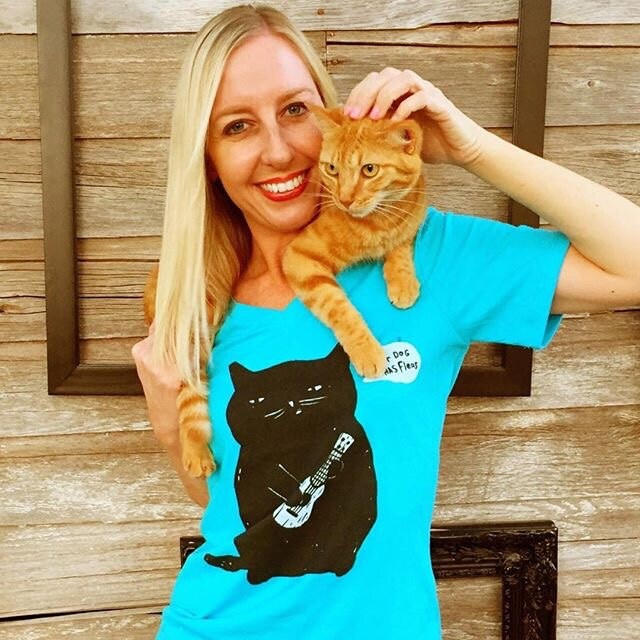 Our Instagram friend @PjFore pictured with Frankie Rose in our v-neck Ukulele Cat tee.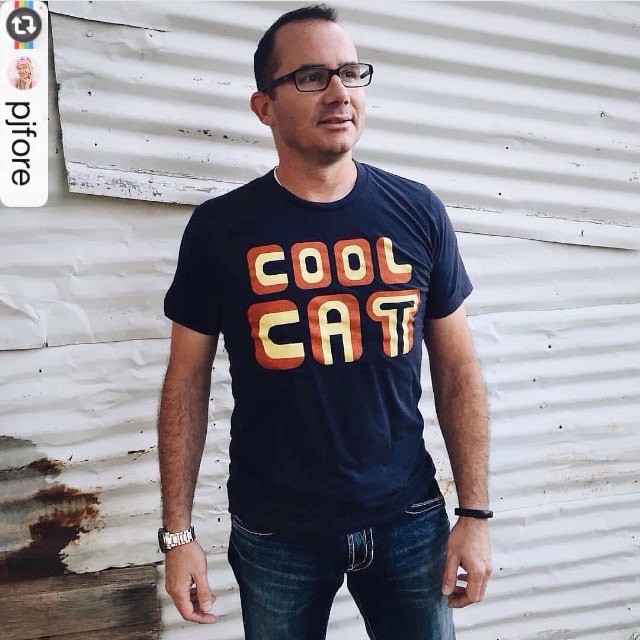 Picture by Instagram friend @pjfore of her husband in our Cool Cat tee. He is cat dad to famous Instagram cat @mickey_the_blue_eyed_kitty.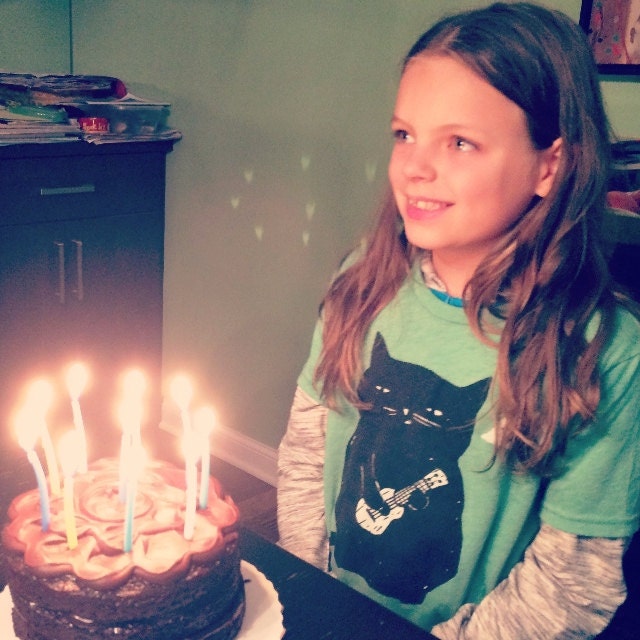 A customer sent this in of her daughter, Greta, wearing our Ukulele Cat tee for kids at her 10th birthday party. She is learning to play the ukulele!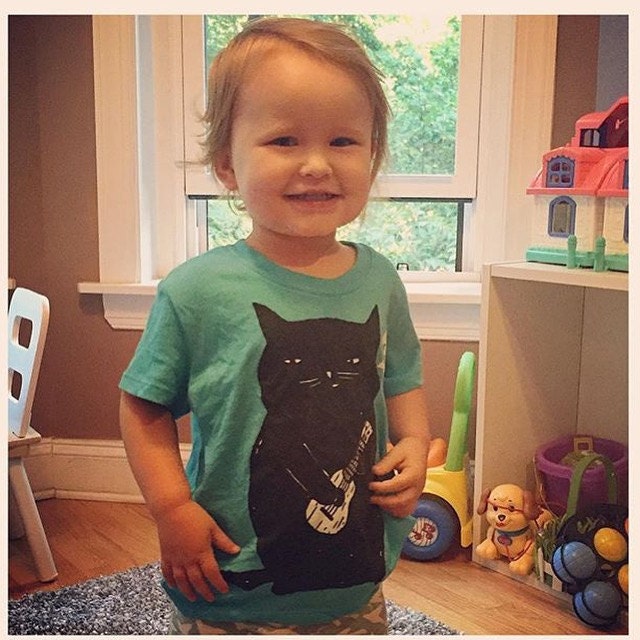 Adorable niece of our Instagram friend @curioucraft (check them out for modern litter boxes and designer pet lounges) wearing our ukulele cat tee for toddlers.
Note: All photos posted with permission.